Duval Replacement Blades (Set)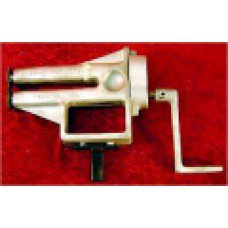 Model: symmetrical, creased
Clips: unclipped
Sizes: 2*0 - 3Drop forged with no weld, these shoes feature a true crease, precise nail holes and an easy-to-fit shapeTriumph Aluminum Egg Bars offer all the features that have made the Triumph series a total success, with the additional features of the bar shoes for norses that require the additional support.The SX-7 bar shoes are the lighter series in the program. There are also a number of styles, including an unclipped version of the egg bar. The SX-7 shoes are commonly used for the quarter horse and light horse market, where support is needed but without the weight and width of the SX-8 shoes. Shoes are symmetrical (shoe fits left or right).