Diamond Narrow Knife Right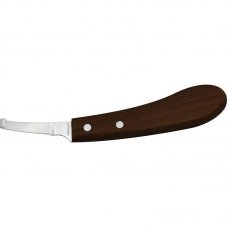 Right-handed narrow blade hoof knife with steel blade and wooden handle.
Removes excess sole and trims the frog. Stainless steel blade maintains sharp edge for clean, fast cuts. Hardwood handle, comfortable grip in right hand. Narrow blade for easier control of knife while trimming. Available in Left or Right Handed.