Diamond Hone Knife Flat Sharpener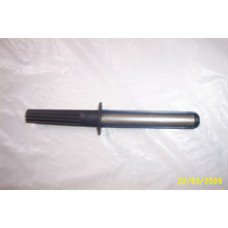 FC14PerfectCN balanced; one round, crowned face, one flat
Faces beveled to reduce possibility of chipping
Hardwood handles
Unique design works very well and cushion grip keeps it from sliding.Ideal for removing stones and soil from stud h
This diamond hone is commonly found when searching how to sharpen a knife. Known as the Jewelstik, the sharpening surface measures 1/2" x 5" with plastic handle and rounded edges. Replacing the whetstone, these Jewelstik hones are high quality and made in the USA. Use it to sharpen knives of any sort! This is Anvil Brand s most popular sharpening tool.