Mustad Outer Rim HTC 1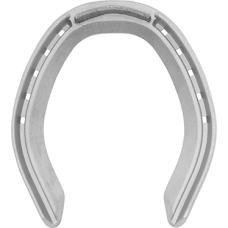 While Outer Rim Hind is an ideal shape for Standardbreds, this aluminum shoe can also be used successfully on Thoroughbreds. It has a strong toe clip, unique surface finish with sole relief. A 2mm toe grab is included.
Punched for 4-1/2 Race or 4-1/2 Slim nails.
All races plates are packed in 10 pair boxes. 
Attribute
Clips
1
Front / Hind
HInd
Size
1